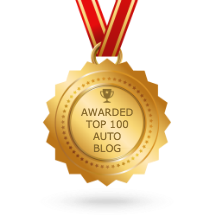 At CashForCars.com, we're all about giving car owners the information they need to make informed decisions. Read on for tips, facts and news about all things car!
Our blog was recently featured on Feedspot as one of the Top 100 Auto Blogs!
Best Car YouTube Channels to Binge While at Home
We all need entertainment during this COVID-19 pandemic. It seems like you are getting to the end of Netflix, reaching the outer limits of Hulu, and even YouTube is becoming boring. Well, CashForCars.com created this list to show you some of the best car YouTube channels the platform has to offer! Each channel is different from each other and each has something unique and exciting to offer! So grab your quarantine snacks and make yourself comfortable because there is a lot to watch!
by Thomas Hopkins