At CashForCars.com, we have centered our entire experience around transparency and honesty. We want to make selling your car as smooth as possible with a streamlined process that is unlike any other in the auto industry. That's why we think it is important to show you the cars that we have purchased in the past for cash. These aren't just random photos from the internet either. These are the actual cars sold to us by their actual owners. We want to show that we don't only buy beat-up, worn-out, and broken-down junk cars. We also buy rare, exotic, expensive, and gorgeous cars that make you wonder what the owner was thinking to get rid of it! In our first entry of many about the cars we actually buy, this is the Supercar Edition!
2012 Ferrari 458 Italia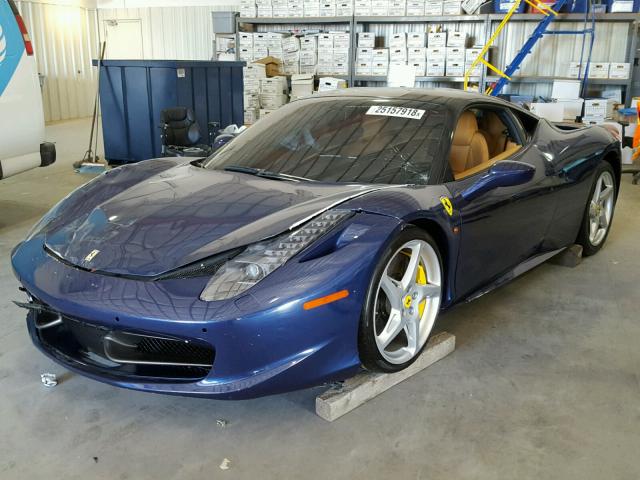 The legendary automaker Ferrari has been hand-building luxury sports cars for nearly 80 years! The prancing horse as seen in Ferrari's emblem is representative of their vehicles; wild at heart but tamed by design. Ferrari has crafted some of the finest automobiles the world has ever seen, and this 2012 458 Italia is no exception.
While the 458 had a reasonable production run in comparison to some of Ferrari's ultra-rare vehicles, there were still only an estimated 15,000 – 18,000 built over its 6-year lifespan. The 458 boasts around 560 horsepower, a 210-mph top speed, and a 0-62 speed of 3.4 seconds. Today, a used but like-new 458 goes for right around $150,000 up to $250,000 for pristine condition and special editions. While this one has some body damage, it is still clear to see just how beautiful of a beast it is!
2004 Lamborghini Gallardo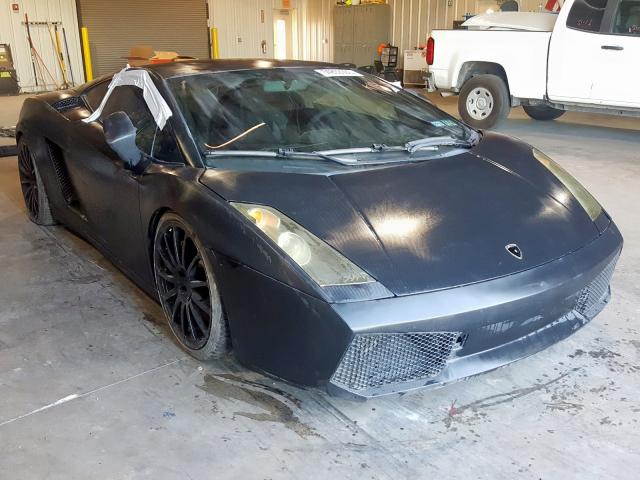 Lamborghini is equally as legendary as Ferrari, but their vehicles each tell very different stories. The feud between Lamborghini and Ferrari is a legend that car enthusiasts know all too well. In fact, Lamborghini was founded in retaliation to snide remarks from Ferrari himself to Lamborghini. So, he decided to build a Ferrari-killer, and that's what the company continues to do to this day!
Where Ferrari's prancing horse represents grace and speed; Lamborghini's raging bull represents unbridled power and fury. The Gallardo produces 493 horsepower, a 192-mph top speed, and a 0-60 speed of 4.1 seconds. Used versions of the Gallardo are found for right around $80,000. The Lamborghini Gallardo is a perfect example of the difference between Lamborghini and Ferrari's aesthetic design. The 458 is graceful and sleek, while the Gallardo is aggressive and mean.
2018 McLaren 720 Sport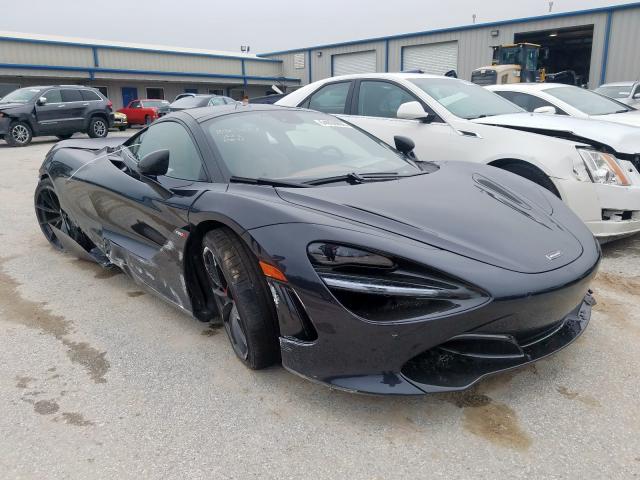 McLaren is a newcomer to the automotive industry when compared with Ferrari and Lamborghini, but that doesn't mean they haven't made their mark in their 34 years! The 720 Sport, or 720S, is known for its insane amount of power right from the production floor. With 710 horsepower, a dual-turbocharged V8 engine, and a 0-60 time of 2.9 seconds; how is this thing even street legal?
The 720S is also a perfect example of light car + big engine = go fast, seeing as it weighs just over 3000 lbs., the same weight as a Honda Accord. The McLaren 720S makes Ferraris and Lamborghinis quiver with its massive amount of horsepower, out-of-this-world exterior design, and a top speed that rivals that of Formula 1 cars.
2018 Porsche 911 GT3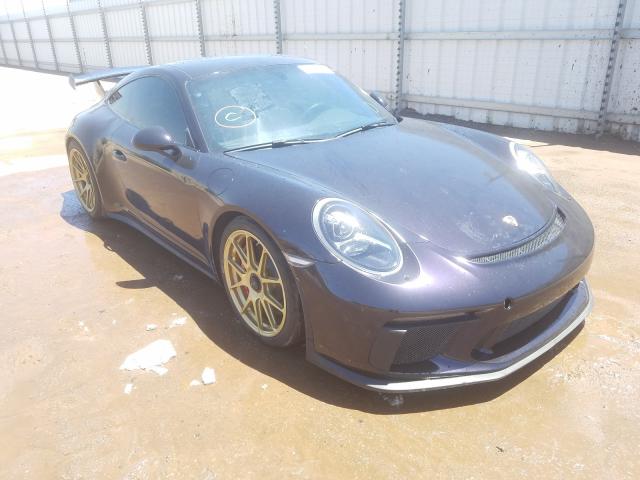 While Porsche has gained significant traction over the last few years as a mainstay car brand with their extensive catalog and recent foray into crossovers and SUVs; the Porsche 911 has remained the shining example of what Porsche is capable of. The 911 GT3 is a performance monster that can still be a daily driver. This is one reason why they are in high regard among auto enthusiasts and why the 911 has been in production since 1963!
This 2018 Porsche 911 GT3 pushes 500 horsepower, a 0-60 speed of 3.8 seconds, and a top speed of 198 mph. They are also very popular among the tuner scene. That 500 horsepower could jump up to 600 or more in capable hands. While Lamborghinis, Ferraris, and McLarens don't function well as daily drivers, the Porsche 911's design is for the "kill two birds with one stone" kind of people. Those two stoned birds are daily driving and going fast.
2000 Dodge Viper GTS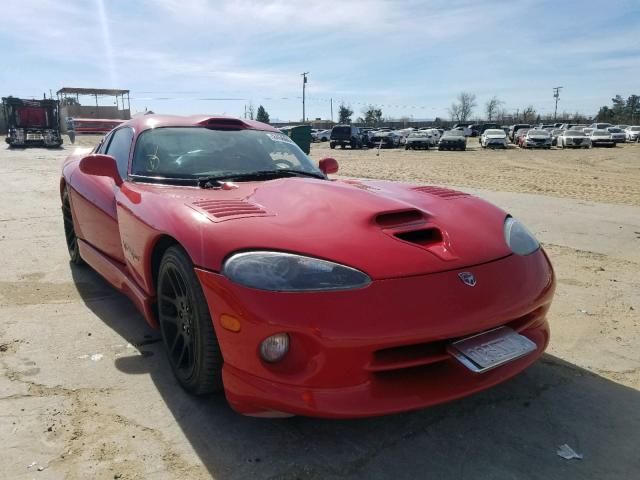 An unsung hero of sorts, the Dodge Viper is an all-American sports car that closely resembles the Gallardo's unabashed power and intensity. While not quite as known as its American contemporaries, such as the Corvette, the Viper still earned its place in the hearts of American car enthusiasts. It's big, it's loud, it's fast, and it's unapologetic. Despite its following, Dodge's parent company, Chrysler, decided to give the ax to the Dodge Viper in 2017, citing poor sales. It's also theorized that side-airbags wouldn't fit in the car but were required due to new safety regulations.
The Dodge Viper GTS above pushes 450 horsepower, a 0-60 time of 4.1 seconds, and a top speed of 200 mph. Despite this car being right around 20 years old, it still pushes the limits of what cars can do. Even today, the 2000 Dodge Viper GTS is an absolute beast that could outpace its modern contemporaries with 20+ years of technological advancements. That's why, to many, the Dodge Viper will remain as one of the greatest American sports cars of all-time!
What Did You Think of The Cars We Actually Buy?
I know, it might seem far-fetched that we've purchased these vehicles for cash, but that just speaks to how easy it is to use CashForCars.com! 4 of 5 of these cars on this list cost over $100,000 at retail, and repairs can be extremely costly. And yes, these are cars that we actually buy for cash! That's why when your car is damaged due to a collision or parts failure; it's best to cut your losses and sell it for cash! CashForCars.com gives fair, competitive quotes on all kinds of vehicles. From the upper crust of performance automobiles to the shambling, junk commuter car; we buy it all!
The process is simple. Give us a call at 1-800-227-2893 and speak to an offer specialist to receive your guaranteed quote. Then, they will schedule your time and place for your free vehicle pickup. Just meet your tow driver at the scheduled time and place, sign over the title, receive your check, and your car is sold in 24 hours or less! You can also get started by filling out our instant online quote here!
WANT TO READ MORE?
You can check out our previous article all about kei cars!
If you love cars and what more articles like this one, here are some other interesting lists of car-related things!
Car Brands and Parent Companies: Who Owns What?
Best Car Shows to Steam While Stuck at Home
Best Car Youtube Channels to Binge While at Home
You also read more articles about cars here!
USA 25-Year Import Rule: Cars That Turn 25 in 2020
Most Dangerous Car You Should Avoid
Slang of the Car Enthusiast: Car Lingo 101
The Easiest Cars to Work On
Follow Us on Social Media!
Did our list surprise you? Were there any cars that you were surprised to see here? Let us know on our social media or down below in our comments. We want to hear your opinions!
We have a Facebook, Twitter, and Instagram and regularly post the vehicles that we have purchased for cash! Ranging from Corollas to Rivas and F-150s, CashForCars.com buys it all!
Let us know what you think of this article and what you would like to see in the future on our socials and in the comments down below!
Thank you for reading!